Welcome to New Providence Baptist Church!
WE WILL CONTINUE TO FOLLOW THE GUIDELINES BELOW UNTIL FURTHER NOTICE:
– There will be no Sunday School nor evening services for now.
– There will be no nursery nor Children's Church during the Morning Worship until we feel it is safe to do so.
– We will section off pews so as to sit every other pew. Of course, families may sit together with others beside them about
6
feet apart. We just want to encourage everyone to spread out around the Sanctuary.
– We will ask everyone to honor social distancing while in the Sanctuary as well as outside.
– We will ask all parents to keep their children with them at all times before and after the Worship Service.
– Please no hand shaking nor hugging (as hard as this will be)!
– Offering plates will be up front by the pulpit for any who desire to give before or after the Worship Service.
– There will be no choir until Teresa and the choir members are comfortable with meeting and practicing once again.
– We will continue to record the sermons and post them on the church's Facebook page every Sunday morning by 10:30 am
for those who will still be at home. The sermons will also be posted here on our website, as well as our
YouTube Channel.
– Also, for "social distancing" sake, we will dismiss by rows starting from the back to the front after the service concludes and
leave through the front doors.
We appreciate your understanding as we want everyone to feel safe and comfortable upon return.
For those who are not yet quite comfortable to return, we understand and will continue to post the sermons on our Facebook page, https://www.facebook.com/NPBCGuyton at 10:30 a.m. each Sunday morning until further notice. For an added convenience, they will also be posted here on our website (see links below), on our YouTube Channel h
ere
and on the NPBC Mobile App (click to download App NOW).
We look forward to seeing you soon!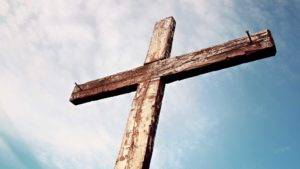 Our New Online Giving Form is active…click here to access it NOW or use the "Give" tab above!