Who We Are
Our Pastor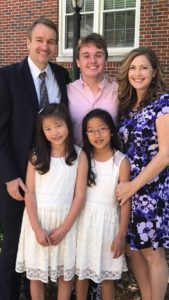 Erik Palmberg is the Pastor at New Providence Baptist Church. He graduated from college at UNC-Charlotte, where he met his wife, Susan. He completed his Masters at Southeastern Baptist Theological Seminary. He and Susan moved to Guyton, GA in 1998, where Erik served as Youth Minister and Associate Pastor at New Providence Baptist Church. Then in January 2008, Erik heeded the call to become our Senior Pastor. He and Susan have been blessed with a son, Gabriel, and two daughters, Liana and Vivienne.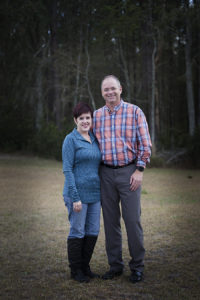 Our Secretary
Vicki Edwards is our Church Secretary. She moved from her hometown of North Augusta, SC to Guyton, GA in 2015 with her husband, Kevin who works at Gulfstream Aerospace. Vicki has been our Church Secretary since January 2017. She and Kevin have four wonderful grown children (Kirsten, Garrett, Dallas and Dustin), a grandson who they adore (Oliver), a granddaughter on the way, and twelve furbabies (four dogs, two cats, six ducks). Vicki enjoys doing crafts in her spare time and Kevin loves to fish.
Need to Contact Us?
Our office hours are Monday through Friday, 8:30 a.m. until 1:30 p.m. Please contact us by phone @ 912-772-3590 or email, NPBC@desiretruth.com
Where We Are
Church Location
New Providence Baptist Church is located on Church Street, near the intersection of Highway 17 N. and Georgia Highway 119 S in downtown Guyton.
Mailing Address